Brochures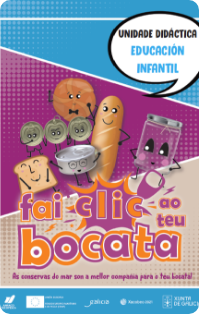 Brochure
Fai Clic ao teu bocata
You will be able to discover the history that precedes us, the benefits that canned food brings to our diet and the... the snack of Fai Clic ao teu Bocata so that you can show off your snack!
Download
Poster
Fai Clic ao teu bocata
Download posters of your friends in the canning world.
Download
Dropdown
Fai Clic ao teu bocata
Download the leaflet to promote the consumption of canned fish and seafood among children and young people and transmit its importance in relation to its nutritional value.
Download